DMX controlled RGB LED
RGB LED side strip can be DMX controlled, which is a lighting solution specially made for light box. The light box thickness should be more than 80mm for single side lighting, 120mm for double sides lighting.
The super brightness, great uniform light effect, and easy installation are the main obvious features.
The DC24V input/output voltage is very safe for usage.
Size of rgb led lights:

Features of RGB LED strip:
● High power LED: 3w/LED
● Beam angle: 10*50 degree
● Working voltage: DC24V
● 11677216 kinds of color changing with controller.
● Excellent heat sink with aluminum profile support.
● Contant current, more than 50000Hrs lifespan.
● Easy connection with connectors.
Brightest rgb led strip accessories: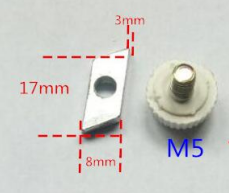 RGB LED strip lights Absolute Maximum Ratings:

RGB LED bar specification:

RGB LED bar Connection:


Max connection quantity of rgb led backlight per string:
Connection 1:

Connection 2:

High-power LED strip light itself only has the basic cooling function, you needs to paste or use fastening screws to fix on the aluminum frame to make it full of heat. If there is no aluminum frame, special Shaped radiator is required, radiator size should be larger than 30mm wide * 30mm thick finned style. If the light box is installed in the environment for a long time below 28 degrees Celsius, the radiator size can be smaller.

Come and contact us, you deserve good quality and considerate service.
Contact us:

Attn: Kelly
TEL/Whatsapp: 0086 159 8581 9806
WeChat: 159 8581 9806
Mail: kelly@ledshowcn.com
Web:www.ledshowcn.com