IP20 Indoor lighting for signs
Indoor lighting for signs is an economical lighting solution for light box which thickness is at least 80mm. The light is with super brightness and easy installation. DC24V input voltage is our standard voltage, OEM or ODM is acceptable.
Size of Outdoor lighting for signs:

Parameter of led strip lights online:

LED strip light bulbs specification:

Connection Instruction:

Wrong Connection:

Correct connection: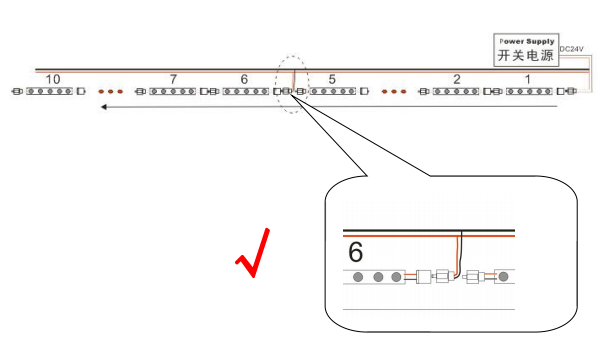 Come and contact us, you deserve good quality and considerate service from us.
Contact us:

Attn: Kelly
TEL/Whatsapp: 0086 159 8581 9806
WeChat: 159 8581 9806
Mail: kelly@ledshowcn.com
Web:www.ledshowcn.com