LED Backlight Strip
LED backlight strip is a newly developed lighting solution specially for signs which depth is above 38mm. The super brightness, great uniform light effect, and easy installation are main obvious characteristics. The DC12V or DC24V input/output voltage is very safe for usage.
The features of the LED backlight strip are as below:
High power LED: 1w/LED

Beam angle: 175 degree

Working voltage: DC12V

Parallel design, easy installation

Excellent heat sink with high thermal conductivity aluminum base circuit board.

Single 1LEDs cuttable for usage.

Different length supplied according to needs.

Non-waterproof LED backlight strip, IP20 (Indoor usage)
Absolute Maximum Ratings of this LED backlight strip are as below:

Electrical and optical characteristics (Ta=25℃) of LED backlight strip:


Diagram of LED backlight strip:

Single LED cuttable.

3 regular lengths of this LED backlight strip:

Distance of led sign backlighting installation recommended:


P=the distance between two strips

Notes:
1. All dimensions are in millimeters.
2. Tolerance is 0.5 mm unless specified.
3. Specifications are subject to change without notice.
Max Connection quantity instruction of LED backlight strip: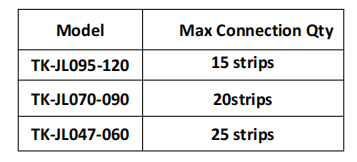 Please note that LED backlight strip is dimmable: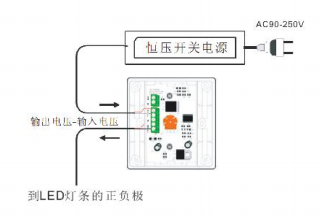 【Remarks】
1) As the carrying capacity of the connection line between light bar and LED strip is limited, maximum capacity of LED strip is 12 amps. One roll of light bar cannot be connected to another light bar roll during installation. Each roll requires a separate power supply. LED backlight strip will be controlled within the maximum quantity for per roll during production.
2) When the number of connections of a light curtain is more than the specified amount, the line loss of the wire is greatly attenuated, which leads to the decrease of the input voltage. Therefore, the connection loop is required to ensure the reliability of safe use. Overloading can lead to fire and accidents.
3) Depending on the number of connections, you need to calculate the power of each piece to match the proper power supply for the entire light box connected to the switching power supply, with a wire diameter in the middle of more than 2 square millimeters.

LED backlight strip picture: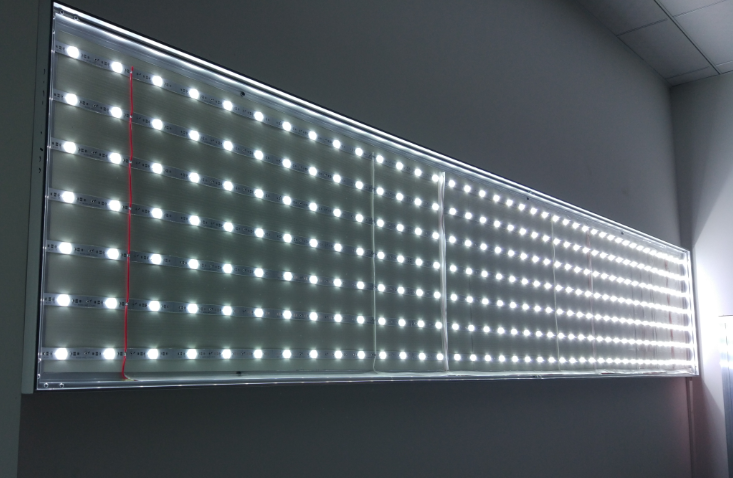 Come and contact us, you deserve good quality and considerate service from us.
Contact us:

Attn: Kelly
TEL/Whatsapp: 0086 159 8581 9806
WeChat: 159 8581 9806
Mail: kelly@ledshowcn.com
Web:www.ledshowcn.com